There are two types of stock brokers in India, the first one is a full-service stockbroker and the second one is a discount broker. Full-service stock brokers charge as per a percentage of the transaction value of the trading order made by you. Discount Brokers charge some amount of Rupees for each order. A discount broker does not see the value of your transaction they only charge per order. For example, if you put one order for the purchase of thousands of shares in Reliance, then you only have to give ₹ 20 brokerages.
The zerodha Stock Broker offers a discount brokerage service to its customer and zerodha Stock Broker is India's first discount brokerage company.
What is the Zerodha Brokerage charge for intraday trading?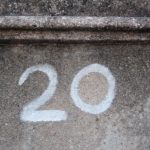 NSE, BSE and MCX are given Rs. 20 or 0.01% (whichever is less) per-order order on intraday trades in equity, currency and commodity trades.
Call & Trade and RMS auto-square off, Additional charges of ₹20 per executed order
For NRI's: ₹200 or 0.1% (whichever lower) per executed order
What is the Zerodha brokerage charge equity delivery trading?
If you do Equity Delivery Investments in NSE and BSE, then no charge (Rs 0) is taken from you.
How Zerodha helps me reduce my brokerage charges?
Suppose you buy 1000 shares of reliance from Zerodha and sell on that same day, you have to pay 20 rupees for purchase and ₹20 brokerage for selling. If you take delivery of this thousand reliance shares in your Demat account then you do not have to pay anything.
Now, let us assume that the Full-Service Broker takes 0.05 paise for you intra-day trading and 0.020 for delivery trading as a brokerage charge.
In this above scenario, suppose you buy 1000 shares of Reliance from full-service broker at price of ₹800 and sell this 1000 shares on the same day, then you have to pay  ₹400 brokerage for buying and ₹402.05 brokerage for selling.
If you take delivery of these 1000 shares, then you have to pay 1600 rupees brokerage for buying and you have to pay 1610 rupees brokerage for selling.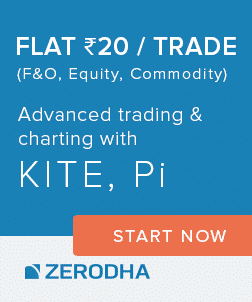 What are the other charges excluding Brokerage?
Physical copies of contract notes shall be charged ₹20 per contract note. Courier charges apply.
Stt/ctt,  Transaction Charges,  Gst, Sebi Charges, stamp duty ( change state to state).
Zerodha Brokerage Reviews
Summary
Zerodha Broking is the lowest brokerage charging company in the stock market industry, the best option for intra-day trading with very good trading Platform.